'Fake' families smuggled into UK under skilled worker visa, investigation shows.
Criminal gangs are allegedly using "fake families" to exploit Britain's skilled worker visa system as a route to smuggle people into the country, an investigation revealed. Under the skilled worker visa scheme, someone with a job offer in the UK is allowed to bring their dependents with them.
Criminal gangs appear to be capitalizing on the massive skilled worker shortage in the United Kingdom by arranging for "fake families" to come to Britain under the skilled worker visa scheme, an investigation by skyNews revealed.
Organized crime gangs, allegedly posing as recruitment firms, lure people with the promise of a visa and a job in the UK in exchange for exorbitant amounts of money, the investigation found. Some are paired with strangers at the airport and instructed to claim that they are their family members.
"Someone that was coming for a job and had a visa for a job…was turned into a kind of people smuggler by bringing almost fake families with them," skyNews reporter Lisa Holland said in a podcast interview about the story.
In other cases, migrants arrived in the UK completely unfit for the skilled worker visa they were granted.
In a skyNews video report published on 24 May, a woman named Mrs. A claimed she paid who she thought were recruiters in Sri Lanka GBP 65,000 pounds (€75,298) to secure a skilled worker visa to work in Britain as a care worker.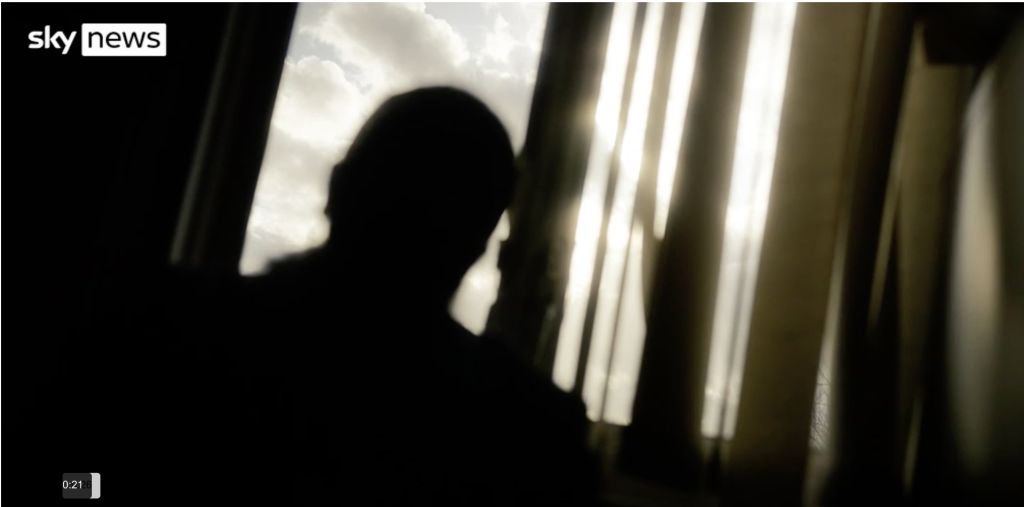 At the airport, recruiters handed over a 12-year-old boy she had never seen before. She was instructed to travel with him and pretend he was her child, using what she claims is a fake Sri Lankan passport.
Upon arrival at Heathrow, the boy was met by people Mrs. A did not know. She never saw him again.
"It was last minute. I felt very scared but couldn't do anything about it. I didn't understand much. It was only after I arrived in the UK that I realized it was a big mistake," said Mrs. A.
The companies who sponsored Mrs. A insisted that they did nothing wrong and have no connection to the recruiters in Sri Lanka.
Tracing 'fake families'
In a separate case, another woman claimed she flew to London on a work visa and brought three people with her posing as her husband and children.
The woman could no longer be found but skyNews traced the woman's "fake family" and found Ratha, a 48-year-old Sri Lankan rice farmer living in Staffordshire in the West Midlands.
Ratha claimed that he paid someone whom he referred to as an "agent" GBP 50,000 (€57,924) to get him to the UK. The agent promised him a job and the chance to apply for residency after a couple of years.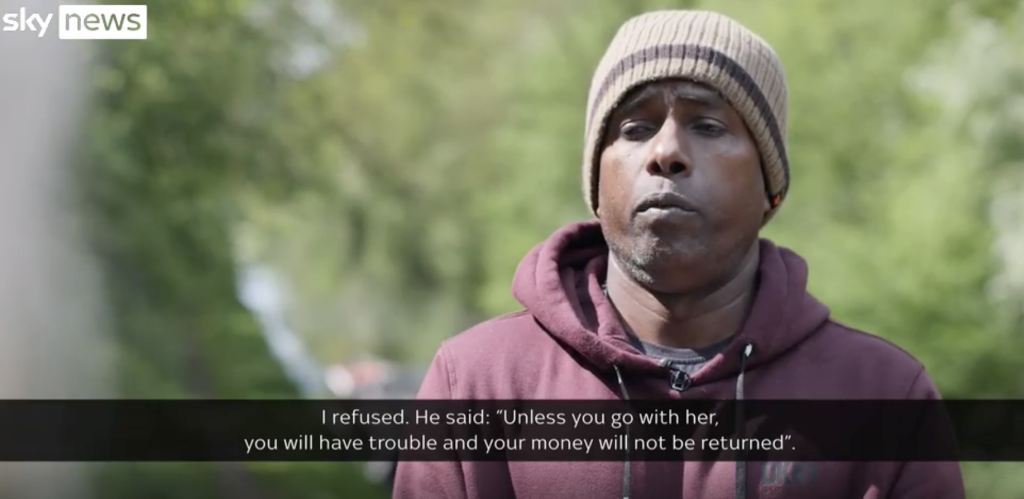 Ratha's "fake son", Hinthujan, lives in Liverpool with relatives. Hinthujan's family arranged for him to come to the UK but did not know he would have to pretend to be the dependent of a stranger until he got to the airport in Colombo.
Ratha and Hinthujan are both applying for asylum in the UK.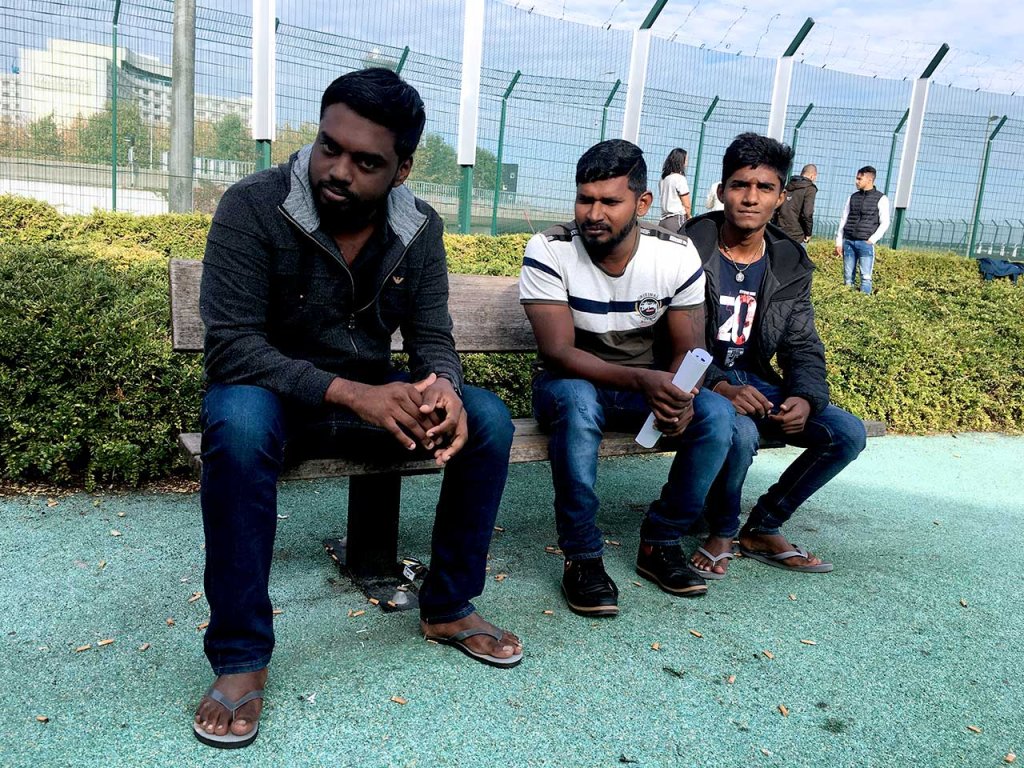 The mass exodus out of Sri Lanka  
Last year, Sri Lankan Prime Minister Ranil Wickremesinghe declared that with debts now totaling over $50 billion, Sri Lanka is "a bankrupt country."
The economic crisis and the plummeting of the Sri Lankan rupee triggered a mass exodus into neighboring India and as far away as Canada, Australia, the UK, and parts of the European Union.
The Economist reported that about 300,000 of Sri Lanka's 22 million people left for jobs abroad in 2022, most of them low-and semi-skilled workers. From January to March this year, another 73,000 left the country to carve out other opportunities overseas.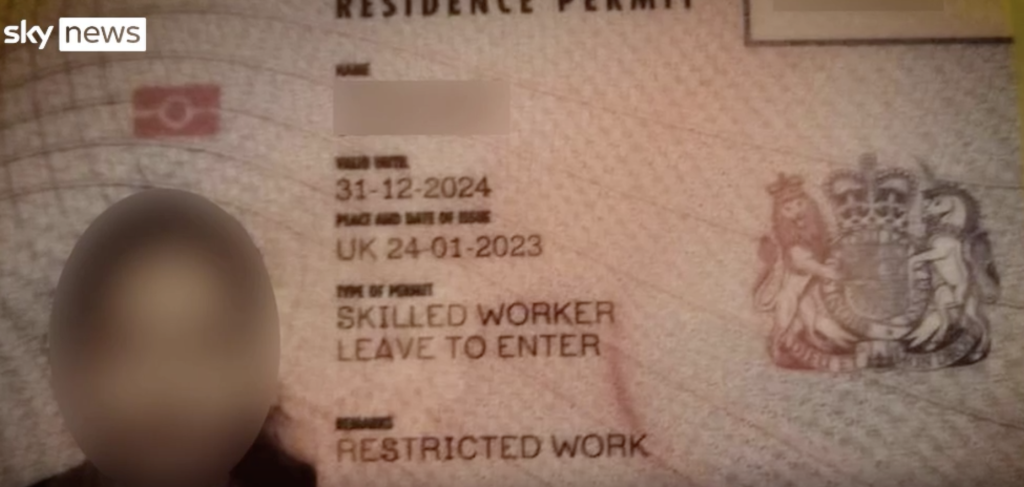 Legal route using illegal means 
The UK is scrambling to control its massive worker shortage brought on by BREXIT and the aging out of the labor force. The skilled worker visa is meant to attract workers with specific skills to urgently fill labor shortages in various sectors.
Government data indicates that in September-November 2022, there were 1.19 million vacancies in the UK, similar to the number of unemployed people. Human health and social work had the highest number of vacancies in September-November 2022 with 208,000.
Care workers and home carers for private households or individuals are among the occupations in the skilled worker shortage.
Documents used to support Mrs. A's job application as a care worker included nursing diplomas and a detailed resume that indicated she had worked in a care home for two years and had various first aid qualifications. Another document claimed that she had very good grades in English from an open university in Sri Lanka. Mrs. A does not speak English.
Although impressive and convincing, Mrs. A's legal advisor claimed that the documents were all falsified.
Word of mouth and WhatsApp messages
The skyNews investigation also revealed that through a chain of word-of-mouth referrals, migrants are referred by friends who in turn have friends who are "agents" and "recruiters" who can land them in the UK.
Recruiters promise a skilled worker visa with a route to permanent residency. Once lured in, they use subtle intimidation, frightening people with the complicated and lengthy application process that is all in English, a language they do not understand.
"It's all fast and fast and fast and it's all conducted over WhatsApp as well. We've seen dozens of messages where a certificate of sponsorship is given via WhatsApp," said Holland.
Once the money is handed over and the paperwork is done, the prospective migrants just have to show up at the UK visa service center for their biometric scan before going to the airport.
In a statement released to skyNews, the UK Home Office said, "We are actively investigating the claims made. The abuse of our immigration system will not be tolerated. Anyone who has used false documents, misrepresented their personal circumstances, or practiced deception by any other means will have their application refused."
Source: https://www.infomigrants.net/en/post/49288/fake-families-smuggled-into-uk-under-skilled-worker-visa-investigation-shows