Teacher shortage: Schools 'under pressure' in west country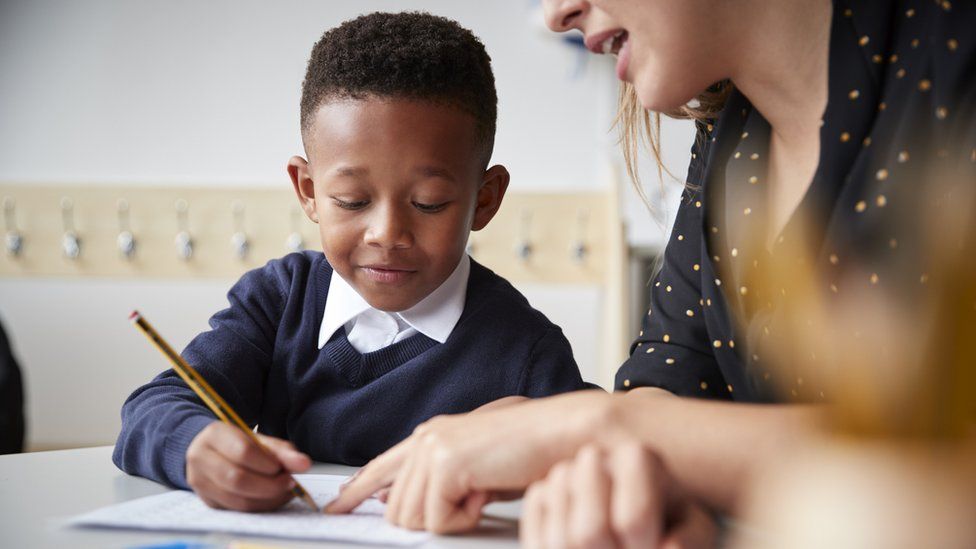 Two teachers have told the BBC their schools are facing a huge crisis because of a lack of staff.
The pair, who spoke anonymously, teach at different schools in the south west and have been outlining their experiences.
It comes as teacher vacancies have risen by two thirds in the region, with 8,200 vacancies between 2021 and 2023.
The Department for Education said it had increased the number of teachers working in state-funded schools.
One of the teachers, "Ben", not his real name, thinks the situation is getting worse.
"There is definitely a crisis with certain subjects. They don't have enough maths teachers to teach maths, so Year 10 and 11 have maths teachers in front of them but Years 7,8 and 9 haven't got specialist maths teachers.
"They're having to get them to come in from other schools and help out.
"A lot of teachers are having to teach outside of their specialism, so they'll teach their main subject but then they'll also be expected to pick up other subjects.
"For the kids, that's not the best."
He added a lack of staff was also affecting school trips.
"We're finding it difficult in the school. We can't run school trips because of a lack of cover."
Another teacher, whom we have called "Alice" to protect her identity, has described being under pressure to help her colleagues. Despite having been in post for only two years, Alice said others look to her for answers.
"We have a had a lot of change [due to staff turnover], especially as we have a lot of supply that comes in.
"They turn to the person who knows the most, and that's me."
According to TeachVac, which monitors vacancies in English schools, there were 4,925 unfilled teaching posts in the South West in the 2018/2019 academic year, just before the coronavirus outbreak.
This rose to 8,200 vacancies between 2021 and 2023, an increase of 66%.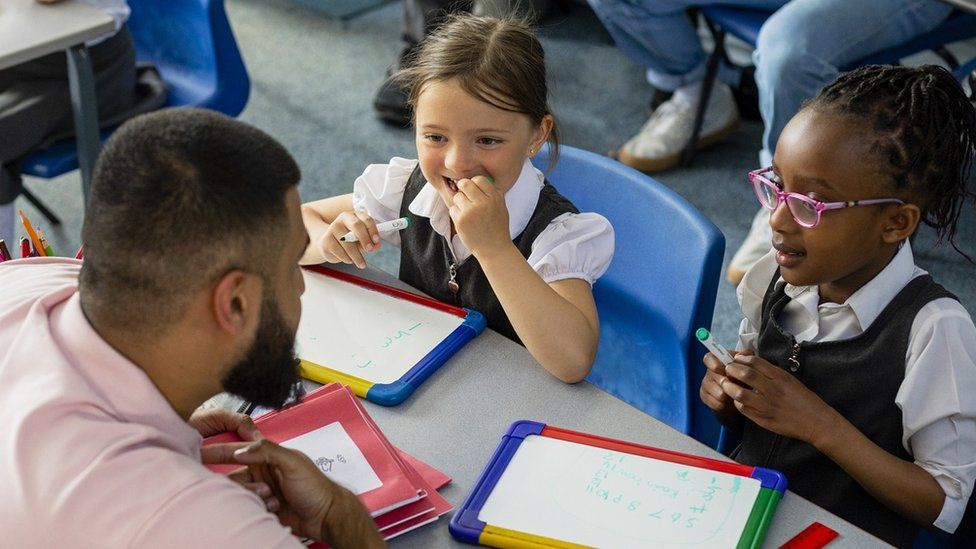 Jack Worth, the Lead Economist at the National Foundation for Educational Research, said there had been an increasing challenge of recruiting and retaining enough teachers in England in the last decade, especially since the pandemic.
"We've not been able to recruit enough teachers into teacher training over the last couple of years."
HE added it was also more challenging to find teachers in STEM subjects like Maths, Science and Computing because the people with those skills are in high demand in the rest of the labour market where they can earn more in comparison to teachers.
"Leaving rates are rising and schools are posting lots of vacancies and trying to get teachers just at a time when not enough are coming through."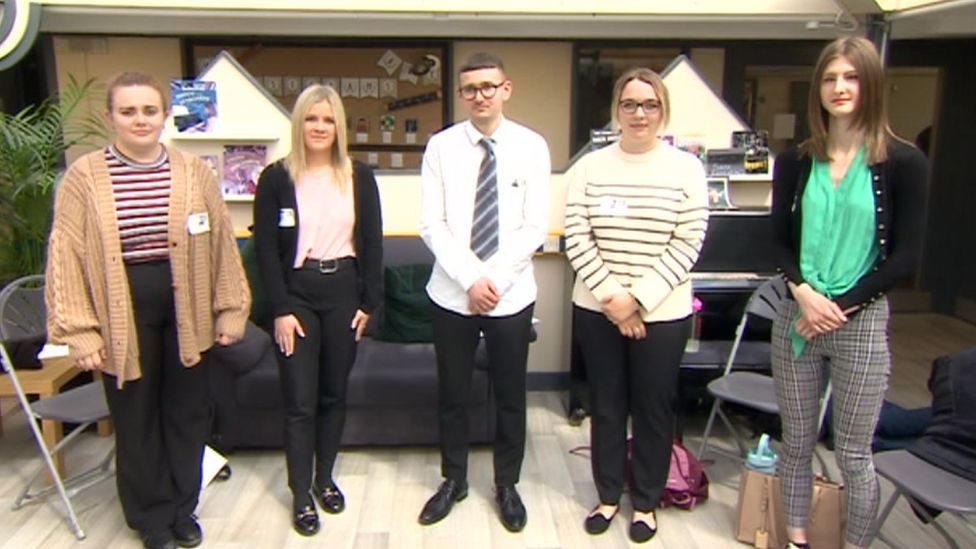 To recruit more teachers, Castle Batch Primary School Academy, Weston-super-Mare, is hosting "Be a Teacher for a Day" sessions, for anyone thinking of switching to a teaching career to give them an insight into what it's like to be one.
The opportunity involves sitting in on a lesson, talking to staff, and hearing from a teacher-training professional.
Denise Hurr, Head of The Priory Learning Trust (TPLT)'s Training School Alliance, which is helping to run the sessions, said: "We were just really concerned that people weren't getting an honest perspective of what the teaching profession was like.
"We wanted to show them how it feels to actually be in a school.
"So this opportunity was a chance to come and spend the day, go to lessons, meet staff, meet student, and really understand the realities."
Recent participants have included solicitors, project managers and a vicar.
Keri, a pre-school assistant, has also taken part: "I think it's really helped me to solidify that I do want to be a teacher…and I'm just really excited to get started".
A spokesperson for the Department for Education said: "Since 2010 we've increased the number of teachers working in state-funded schools by 24,000, now totalling more than 465,000."We want to continue bringing great people into teaching and have introduced bursaries worth up to £27,000 tax-free and scholarships worth up to £29,000 tax-free, to attract talented trainees in subjects such as mathematics, physics, chemistry and computing."
In March 2023, the government's Education Committee launched an inquiry into teacher recruitment, training and retention in state-funded English schools. It came after the highest number of vacancies were reported in 2021 in just over a decade.
SOURCE: https://www.bbc.co.uk/news/uk-england-somerset-65638107