Fines for employers to triple next year, fines for landlords up at least tenfold
The Home Office has today released details of a planned increase in the fines imposed on employers and landlords for employing or renting property to irregular migrants.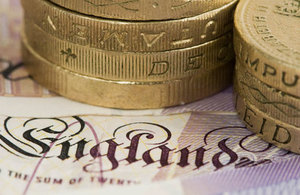 Image credit: UK GovernmentThe planned increase in fines was widely reported in the media ahead of the Home Office's official press release this afternoon.
According to the Home Office, fines for employers will triple from their current rate at the start of 2024.
The Home Office stated: "The civil penalty for employers, which was last increased in 2014, will be raised to up to £45,000 per illegal worker for a first breach from £15,000, and up to £60,000 for repeat breaches from £20,000."
Fines for landlords will see an even bigger increase, up tenfold for each irregular occupier and up over 6,000% for each lodger.
The press release explains: "For landlords the fines will increase from £80 per lodger and £1,000 per occupier for a first breach to up to £5,000 per lodger and £10,000 per occupier. Repeat breaches will be up to £10,000 per lodger and £20,000 per occupier, up from £500 and £3,000 respectively."
Immigration minister Robert Jenrick said there was no excuse for not conducting the appropriate checks and those in breach will now face significantly tougher penalties.
Writing in The Telegraph, Jenrick noted: "Right to work and right to rent checks are not new, and are easy for businesses, landlords and letting agents to carry out. There are a number of ways to do them, which are not changing, including via a manual check of original documentation and a Home Office online checking system. The online check takes only five minutes. And we have of course put in place additional safeguards to ensure that people with legal status do not inadvertently get caught up in crackdowns or face discrimination."
Critics warned that the measures would intensify the damaging hostile environment against migrants, leaving already vulnerable people at more risk of homelessness and ensuring more landlords would refuse to rent to migrants in general.
Free Movement warned that the increased fines "may well have unintended and disastrous consequences for individuals and employers acting in good faith but caught out by incredibly complex and ever-changing immigration law requirements."
According to the Home Office, since the start of 2018, almost 5,000 civil penalties have been issued to employers and 320 civil penalties have been issued to landlords.
Source :https://www.ein.org.uk/news/home-office-announces-massive-increases-fines-employing-or-renting-property-irregular-migrants