Author: Editorial Team
VFS Global, the visa outsourcing and technology company has issued an update on restarting Visa Application Process and said that it would continue to resume its services in several countries in a phased mode.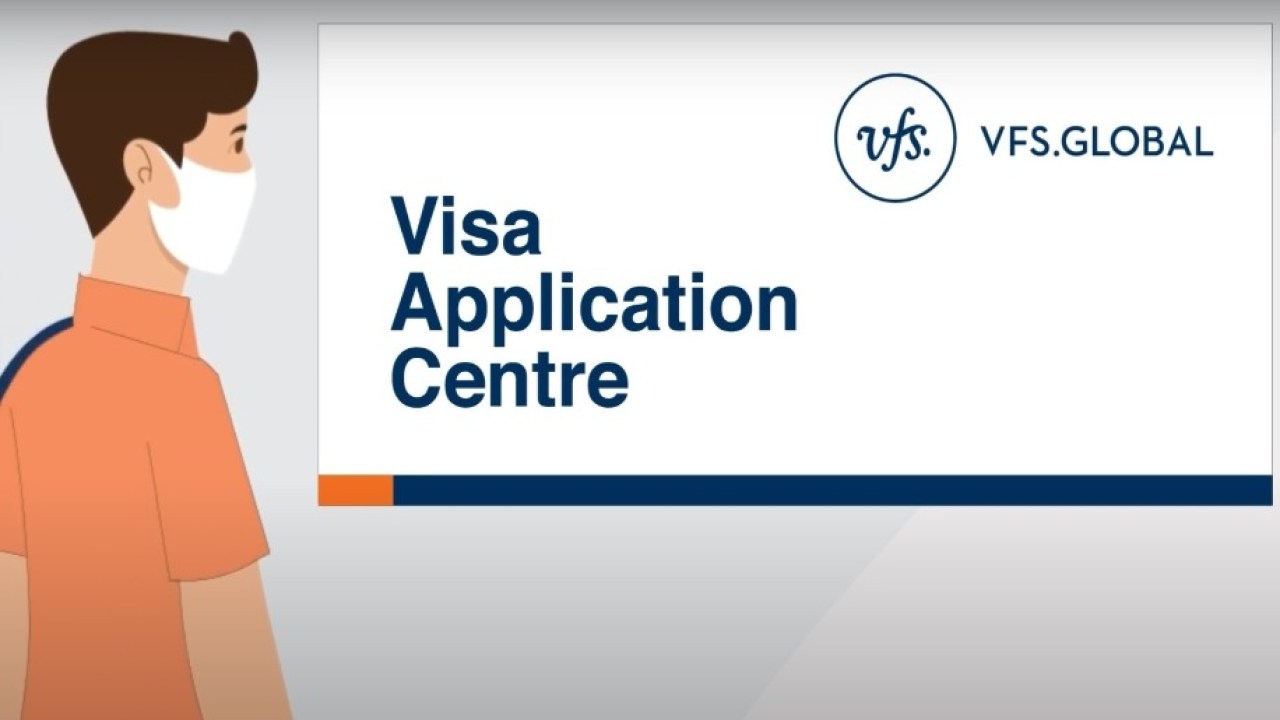 In its latest update, VFS Global has announced the latest list of visa application categories opened for various countries across its centres in India by the end of 2021, as of November 30, 2021.
The company in a statement said, "VFS Global continues to resume services in a phased manner for its client governments. Reopened Visa Application Centres (VACs) are operating in keeping with health and safety guidelines, local government directives and mission requirements."
Moreover, the visa outsourcing company also requested visa applicants to apply for their respective visas well in time due to the high rush.
"We are witnessing very high demand for visa applications to some countries, resulting in longer processing timelines than usual. New visa customers are requested to apply as early as possible," it said.
Impact of Omicron Variant On Travel
Commenting on the impact of the new Omicron variant of Covid-19 on travel plans and visa applications, VFS Global said that it is too early to see an impact on travel behaviours as the pandemic remains volatile in the light of new variants.
The VFS Global further said that air travel on all international routes is subject to government advisories and permissions for air travel may be independent of the visa process.
VFS Global Country-Wise Update
Country
Visa Categories
Cities
Austria
All visa categories
Ahmedabad: -Preapproved D & C Visa category (For Fully Vaccinated travellers)
Mumbai, Chennai, Hyderabad, Bangalore, New Delhi, Kolkata, Cochin, Ahmedabad
Australia
Temporarily closed
 –
Belarus
All Visa Categories
Mumbai, New Delhi
Belgium
All Visa categories (fully vaccinated)

Application to be lodged online on the IRCC website.

Mumbai, Chennai, Hyderabad, Bangalore, New Delhi, Kolkata, Cochin, Pune, Pondicherry, Ahmedabad
Canada
Biometric enrolment at VFS Global VACs open for ALL categories by prior appointment
New Delhi, Jalandhar, Chandigarh, Mumbai, Kolkata, Bangalore, Ahmedabad, Hyderabad, Pune, Chennai
China
Temporarily closed
 –
Croatia
All Visa Categories (Except Tourist & Private Visit)
Mumbai, Chennai, Hyderabad, Bangalore, New Delhi, Kolkata
Cyprus
Only Pre-approved cases from Embassy
Mumbai, Chennai, Hyderabad, Bangalore, New Delhi, Kolkata, Cochin
Czech Republic
All visa categories (fully vaccinated)
Delhi
Denmark
All Visa categories -As per the embassy if applicants fall under worthy purpose can apply for a visa
Mumbai, Chennai, Hyderabad, Bangalore, New Delhi, Cochin, Kolkata
Dominican Republic
All Visa Categories
Mumbai, Delhi
Estonia
Family members of Estonian citizens and Indian citizens with Estonian resident permits.

Participating high-level meetings and events (with Estonian Government/Public authority invitation).

experts whose travel is required for technical reasons (invitation from the Estonian authority/company).

Hyderabad, Bangalore, Cochin, New Delhi, Chennai, Mumbai, Kolkata
Finland
Residence Permit (appointments are given by the Embassy)
Delhi
France
All visa categories
New Delhi, Mumbai, Pune, Cochin, Kolkata, Ahmedabad, Chennai, Bangalore, Hyderabad, Pondicherry
Georgia
All Visa Categories
New Delhi, Cochin, Mumbai, Bangalore, Chennai, Hyderabad, Kolkata
Germany
All visa categories

Ahmedabad, Pune: – All short-stay visa categories & D visa stamping

Pondicherry-All C type

Mumbai, Chennai, Hyderabad, Bangalore, New Delhi, Kolkata, Cochin, Ahmedabad, Pondicherry, Pune
Hungary
All short term -Business, Conference, Cultural, Sports, Tourists, Visiting Family and Friends
New Delhi, Kolkata, Ahmedabad, Chennai, Mumbai, Hyderabad, Cochin, Bangalore, Pune
Iceland
All C type & D Stamping Visas
New Delhi, Mumbai, Kolkata, Chennai, Bangalore, Kochi, Hyderabad, Ahmedabad, Pune
Italy
Mumbai, Chennai, Hyderabad, Bangalore, New Delhi, Kolkata, Cochin
 –
Ireland
All Visa Categories
Pune, Ahmedabad, Mumbai, Chennai, Bangalore, New Delhi, Kolkata, Hyderabad, Chandigarh, Jalandhar, Cochin
Japan
Long Term Stay with Certificate of Eligibility (COE) and Business Applications only
Mumbai, Cochin, Bangalore, Chennai, Hyderabad, New Delhi
Latvia
All Short-term categories with Embassy approval & Few Long terms with embassy approval
Mumbai, Chennai, Hyderabad, Bangalore, New Delhi, Cochin, Kolkata
Lebanon
All Visa Categories (BAU)
New Delhi, Mumbai, Kolkata, Chennai, Bangalore & Hyderabad
Lithuania
– Family members of EU and Lithuania citizens (C visa)
– RP Cases
– Foreigners travelling for other essential purposes (eligibility confirmed by the Embassy) (C and D visa)
– Student Visa
– Long term application- work permit, most in-demand job
Mumbai, Chennai, Hyderabad, Bangalore, New Delhi, Kolkata
Luxembourg
All D visa applications & C visas only with mission approvals
Hyderabad, Mumbai, Chennai, Bangalore, New Delhi, Kolkata, Cochin, Ahmedabad
Malta
Only work Permit categories with Limited slots
Mumbai, Chennai, Bangalore, Hyderabad, New Delhi and Kolkata, Ahmedabad, Pune, Cochin
Malaysia
VDR Visas Only
Mumbai, Chennai, Bangalore, Hyderabad, Ahmedabad, Pune
MEA (Attestation services)
Attestation and apostille of personal and educational documents
Mumbai, Chennai, Bangalore, and Hyderabad
Morocco
Temporarily closed
New Zealand
Long-stay and other categories (postal applications only)
New Delhi
Nigeria
All Visa categories
Mumbai
Norway
All Visa categories (C & D)
New Delhi, Mumbai, Bangalore, Cochin, Kolkata, Chennai, Hyderabad, Ahmedabad, Pune
Poland
All National Visa

Schengen Visa- Business only

Mumbai, Bangalore, New Delhi, Kolkata, Hyderabad, Chennai, Ahmedabad
Portugal
All Visa Categories (Except tourism)
Mumbai, Chennai, Bangalore, New Delhi, Kolkata, Ahmedabad
South Africa
All visa categories (BAU)
Mumbai, New Delhi, Bangalore, Ahmedabad, Pune, Kolkata
South Korea
Short term- Seafarer, Long term applications only
New Delhi and Kolkata
Sweden
All Visa categories with a declaration
Mumbai, Chennai, Hyderabad, Bangalore, New Delhi, Kolkata
Switzerland
All Visa categories (C & D type)
Mumbai, Chennai, Hyderabad, Bangalore, New Delhi, Kolkata, Cochin, Pune
Thailand
All Visa Categories
Mumbai, Chennai, Bangalore, Kolkata, Cochin, Hyderabad, Pune, New Delhi, Ahmedabad
The Netherlands
All Short Stay Visa Categories (For fully vaccinated travellers)
Kolkata, Mumbai, Bangalore, New Delhi, Chennai, Hyderabad
Turkey
All visa categories
Ahmedabad, Mumbai, Bangalore, Cochin, Chennai, Hyderabad, New Delhi, Kolkata, Pune
UAE – DVPC
All categories
New Delhi, Pune, Kolkata, Mumbai, Cochin, Bangalore, Chennai, Hyderabad, Ahmedabad
United Kingdom
All visa categories/ passport collection
12 cities – Mumbai, Pune, Ahmedabad, Bangalore, Hyderabad, New Delhi, Jalandhar, Chandigarh, Kolkata, Chennai, Cochin, Goa
Ukraine
All Visa Categories (Except Tourist)
New Delhi, Mumbai, Chennai, Hyderabad, Kolkata, Bangalore
USA
C1/D, F1, F11, F2, H1B, H4, IR5, J1, J2, K1, L1, L1B, L2B, M-1, O1
Mumbai, Ahmedabad, Pune, Bengaluru, Chennai, Hyderabad, Delhi, Jalandhar, Chandigarh, Kolkata, Kochi
Source: https://travelobiz.com/vfs-global-issues-country-wise-update-on-restart-of-visa-application-process-in-india/