Author- electronic immigration network
In a strongly-worded statement released today, the Law Society has said that grave problems in the immigration system are undermining the rule of law and damaging the UK's reputation for justice and fairness.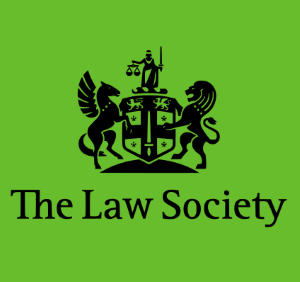 The Law Society was commenting on the recent news that the Home Office's visa contractor Sopra Steria had ended a subcontract with BLS International to provide immigration services.
The Immigration Law Practitioners' Association (ILPA) said last week that this move had come after months of public and private pressure by ILPA on the Home Office and Sopra Steria.
Law Society president Simon Davis said today: "While it is good news that a relationship which had all the hallmarks of conflict of interest and unfair competitive advantage has been terminated, the lack of oversight allowing such a situation in the first place is a serious concern."
Davis said contracted UK visa and immigration services have been a can of worms from the very start, and he continued: "Even once the subcontracting issues have been dealt with, a maze of misinformation and misdirection in the new contracted system could all too easily lead to unlawful or incorrect decisions for applicants, delays for others and some may be excluded from the system because of inflated prices, knock-on costs and inaccessible services.
"There is a real risk of an increase in Home Office refusals based on a lack of evidence simply because the subcontractor has rejected, failed to request or to transfer the relevant evidence from applicants to the Home Office.
"These grave problems in our immigration system undermine the rule of law, while also damaging our country's reputation for justice and fairness.
"We need an immigration process that is fit for purpose – that makes lawful, timely, consistent decisions that, after all, have a profound impact on people's lives."
The Financial Times reported last week that neither Sopra Steria nor the Home Office had made any public announcement about the ending of the subcontract with BLS International, and both refused to say why the decision had been made.
The Financial Times noted that immigration lawyers had objected to a conflict of interest in BLS's provision of immigration advice through its UK subsidiary, World Migration Services.
Lawyers argued that because adverts for BLS appeared on Sopra Steria's visa processing website, applicants could be influenced into using BLS's services over other immigration firms, believing them to be closer to Sopra Steria and the decision-making process.
Source- http://www.ein.org.uk/news/law-society-says-contracted-out-visa-and-immigration-services-undermine-rule-law-and-damage-uks