Author: BBC News
David Josephs, boss of food importer and retailer All Greens, told the BBC he could be forced to temporarily shut outlets and redeploy remaining staff.
The chief executive of pub group Fullers said things are improving but hundreds of staff are still off work.
Some firms saw 50% of staff off pre-Christmas, one employers' group said.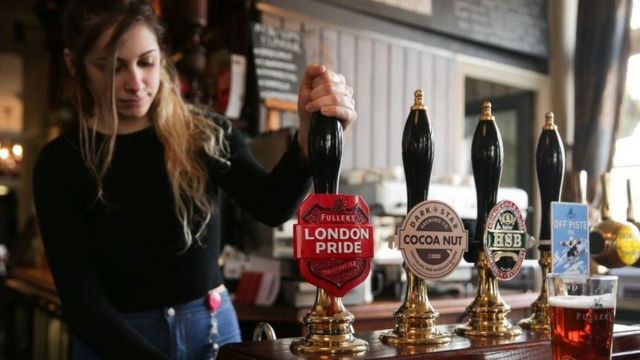 Staff shortages continue to blight retailers and hospitality firms, with one warning of closures if Covid absences worsen.
It comes as ministers consider how the public sector handles mass absences.
The government has asked public sector managers to test their contingency plans against a worst-case scenario of 25% staff absence, as part of efforts to minimise disruption from surging infections from the Omicron variant of Covid.
Ministers are due to review Plan B restrictions on Wednesday, although Education Secretary Nadhim Zahawi said on Monday "there's nothing in the data" to suggest further coronavirus measures will be needed later this week.
Workplaces told to plan for absences of up to 25%
Mr Josephs, which sells fruit and vegetables to businesses such as restaurants, said that before Christmas he had about 15% of his workforce isolating or sick. "We have had to re-deploy staff from stores into other stores to keep them moving," he said.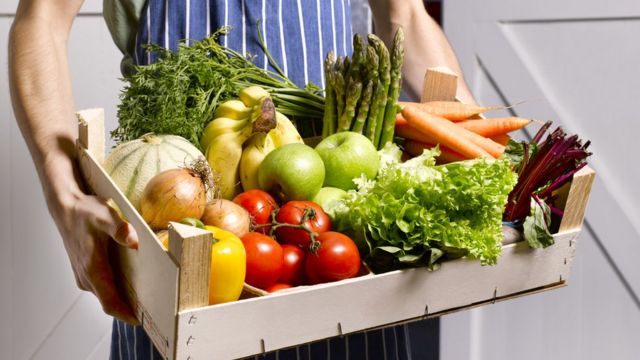 No stores have yet had to close, but "it's possible that we would have to" if absences rise, he added.
He said his industry had ramped up testing, but Mr Josephs was "not convinced it's the answer.
"A lot of staff in the sector do not get paid sick pay – ours do – and therefore when they receive positive tests they ignore them.
"Throughout the jobs market – not just in our sector – a large minority or staff on limited contracts or minimum wage cannot afford to be off work and just ignore [positive tests]".
Sick pay
Meanwhile, Simon Emeny, chief executive of Fullers, told the BBC sickness levels among staff have improved in the past week.
The company has 420 pubs and hotels across the country, but is focused on London, where rates of Covid infections had been particularly high.
Before Christmas he had about 450 of his 4,000 staff off ill or isolating. "That's now down to about 250. So things are improving," he said.
Around 20 Fullers sites in the capital have been closed temporarily before Christmas because of falling sales, which he blamed on England's policy of work from home if possible.
Sales at the group are "significantly down" on what it expected at typically the busiest time of the year for the hospitality sector.
On working from home, Mr Emeny said: "I would urge the prime minister to review that this week, as it does appear that London is coming through this Omicron crisis."
Mathew Fell, chief policy director at the CBI employers' group, said: "This is clearly set to be one of the issues facing businesses at the start of this New Year. We were hearing just before the Christmas break retailers telling us that Covid-related absences were up about 50% in a week."
He said it was important the government resolves supply problems with Covid testing kits: "Testing is really key for confidence and making sure we have that as ingrained behaviour."
Covid absence could not come at a worse time for firms, he said, because they were already suffering skills and labour shortages.
However, Frances O'Grady, general secretary of the TUC, told the BBC some firms were flouting Covid health and safety rules, and it was time for the government to get tough with these employers.
She added: "The government still hasn't fixed sick pay to ensure that we don't spread the virus. Those staff who are sick should taking proper time off sick, but [sick pay] is only £96 a week."
Despite the high number of absences, Mr Josephs said some staff were still ignoring positive tests because they could not afford time off.
He said: "We know that in our sector a lot of staff do not get paid sick pay. Ours do – but staff who are on limited contracts or on minimum wage cannot afford to be off work."
Ministers have been tasked with developing "robust contingency plans" for workplace absences, as the government warned rising cases could see up to a quarter of staff off work.
Public sector leaders have been asked to prepare for "worst case scenarios" of 10%, 20% and 25% absence rates, the Cabinet Office said.
The UK has seen record numbers of daily cases over the festive period. Transport, the NHS and schools have already seen the effect of absences.
Source: https://www.bbc.co.uk/news/business-59857417.amp#aoh=16413758565750&csi=0&referrer=https%3A%2F%2Fwww.google.com&amp_tf=From%20%251%24s